Private Christian School in Upstate NY for K-12th grade
The King's School, founded in 1983, is a ministry of Church of the Nations in Hadley, New York. We are a private Christian school serving over 15 communities in Warren, Washington, and Saratoga Counties. The King's School is conveniently located within the school busing distance of Saratoga, South Glens Falls, Queensbury, Lake George, Corinth, and Hadley/Luzerne. Currently over 20 churches are represented in our staff and students, making The King's School a wonderful expression of the wider Body of Christ.
Schedule a Tour Today! Enrollment Information
---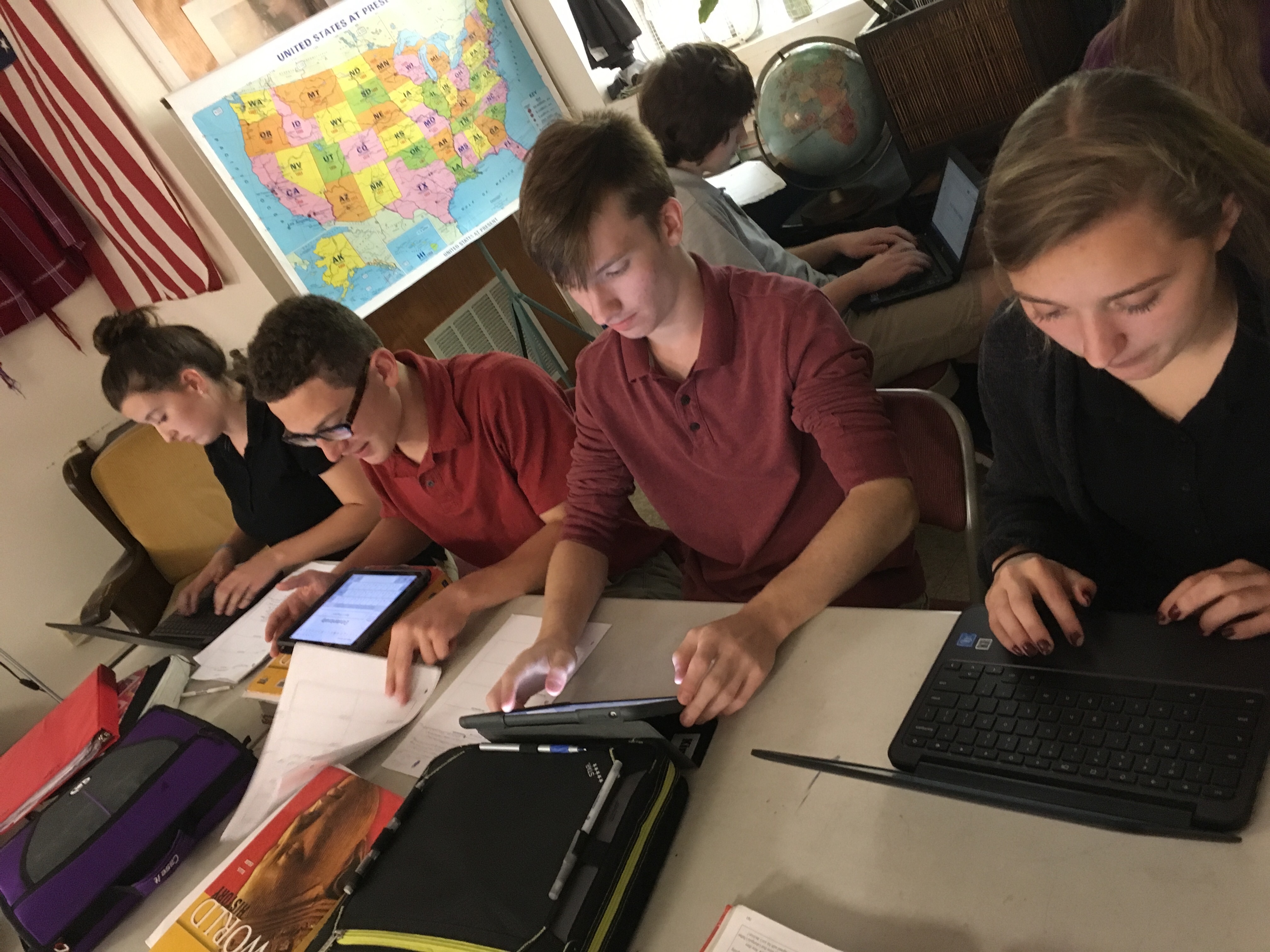 Pictured here our 10th graders get started checking out our new chrome books October 2017. Soon with improved infrastructure, more devices will be able to have good internet access at one time. Whereas we at King's believe that technology can never t...
Oliver Maynard is pictured here sharing his experiences of his first missions trip to Kenya with his mom and dad. The Maynard family have made numerous voyages for Hope For Kenya, with Church of the Nations, the hosting homebase church of The King's ...